YiY | Your Inner You is about conscious living.
And that is a personal thing for everyone and can be lived in so many ways. For me this is has led me to design and make sustainable, personal products that deepen the connection to (your) unique nature. The bags of YiY came to life that enable you to personalize your bag, your soulmate, with gemstones, fossils and shed antler, all unique tokens from nature. 
Besides that, yoga, mediation and breathwork has become an important part of my life for the last 10 years and last year I was able to finish my Yin Yoga Teacher Training and started to teach. Yoga is for me coming home again and again, to that what you are. 
The seed has germinated, the plant is growing!
Please find below more information on yoga lessons and retreats.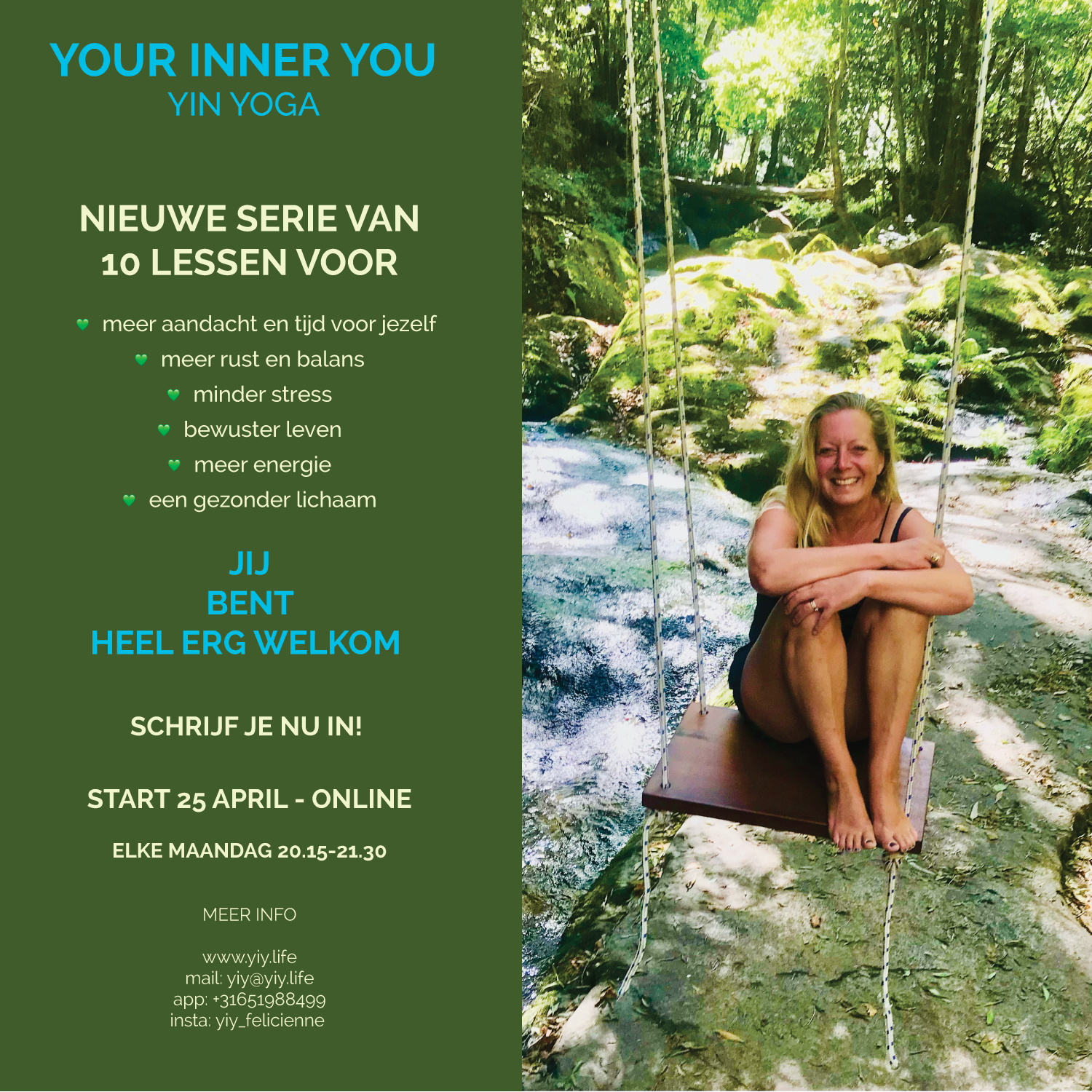 This series will be in given in the Dutch language. Please switch to the Dutch language to read more details.