SUSTAINABLE BRAND COLLABORATION | FIRST DUTCH POSITIVE LUXURY EVENT 
The end of the year tends to be the perfect time for reflection, a moment for a renewed desire to make positive change. For two pioneering brands, YIY and Thread Tales, this is to offer you products with a conscience and encourage you to live life more consciously.
YIY and Thread Tales produce luxury accessories with ethical and environmental principles, made to treasure. They recognise the strong connection between how we live our lives and the choices we make. We more and more want to make more thoughtful choices about what we buy; how it is made and who by. And there is a growing awareness that happiness, love and freedom is found within, in re-connecting with nature.
Drawn together by a remarkable synergy in their approach to design and their ethos, YIY and Thread Tales bring a unique approach to shopping this season in Amsterdam in their collaborative pop-up in the creative shopping area of the '9 Straatjes'.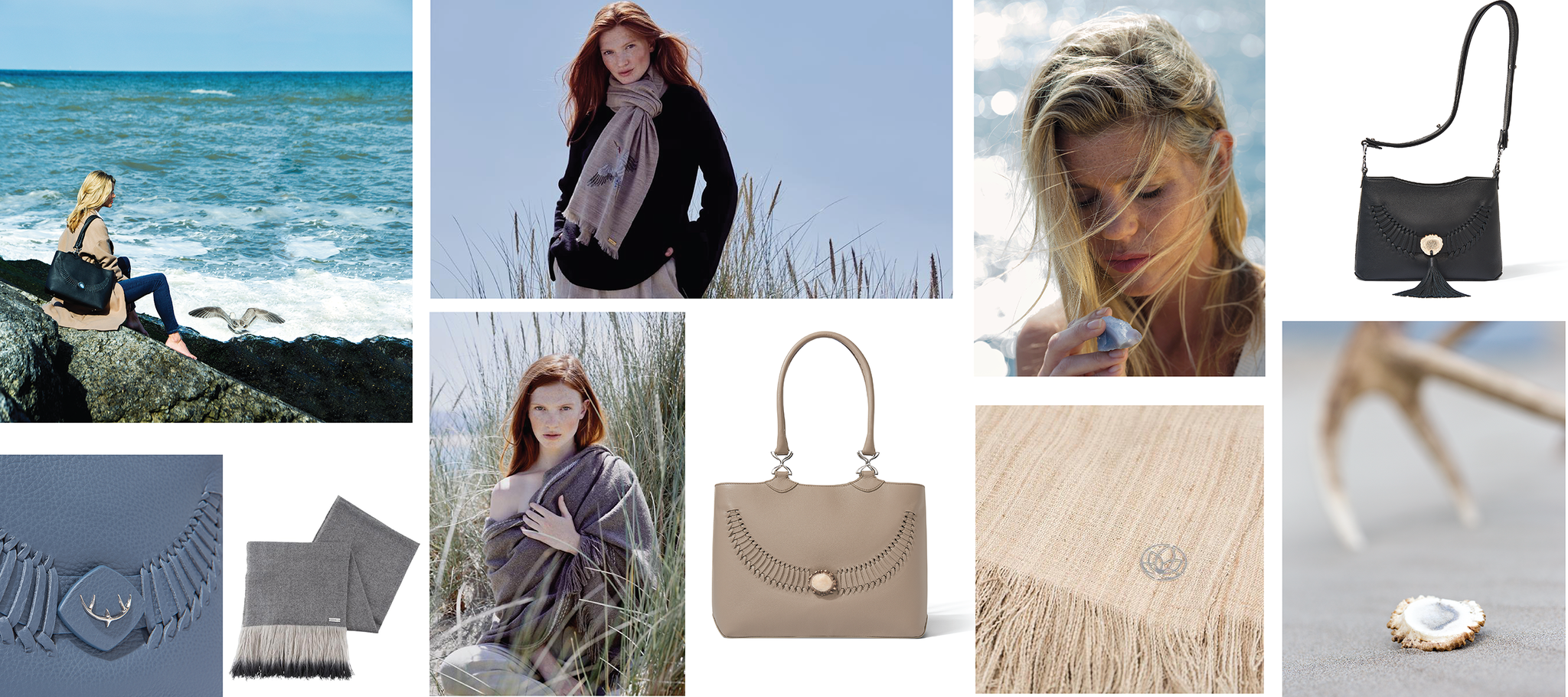 In an exclusive first for the Netherlands, they are supported by London based Positive Luxury and its CEO, Diana Verde Nieto. Positive Luxury has awarded both brands the Butterfly Mark in recognition of a commitment to sustainability, helping consumers shop with confidence. 'It's fantastic to be able to bring Positive Luxury to Dutch soil for the first time. This is a great opportunity for customers to learn the importance of conscious consumerism through a highly respected source', explains Felicienne Bloemers, Founder of the Amsterdam based label YIY. 
Live Life Consciously is what YiY embodies. 'I believe that conscious living can lead to a better, more peaceful and balanced life. It is not only about choosing products that are made sustainably but also about the connection you can make to your nature, to Your Inner You. YiY focuses on handbags, a women's true soulmate. The bags can be personalized with unique tokens sprouted from nature, in this way expressing the connection with your nature, and the ability to truely make your soulmate personal.
Katherine Maunder, founder of the scarf, wrap and wearable blanket brand, Thread Tales adds; 'the more the consumer identifies with the design story, how the piece was conceived and how it was made, the more they connect with the principles of shopping consciously. Our ethos is to Wear Something That Means Something; buying product that is both luxurious and sustainable'. Katherine, based in the UK, is fast becoming an ambassador for what she sees as the 'sustainable fashion revolution'.
'We are really excited to be able bring our brands together. As a collective, we aim to make conscious shopping part of everyday life; to 'Inspire people to buy better and influence brands to do better' and in doing so really engage customers with the joyful experience of shopping with a conscience.
The Conscious Pop-up takes place from 26.12.18-30.12.18 each day from 10.00-19.00 at Huidenstraat 13, Amsterdam. In the pop-up the brand new YiY collection will premiere in a beautiful setting!
YiY and Thread Tales will host an interactive event 'Make it More Personal' during the pop-up focused on growing consciousness, connecting and personalization of our products. This will take place on 29.12.2018 from 18.00-19.30. 
You are very welcome and we hope to surprise you!
YIY x Thread Tales